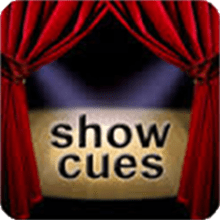 Show Cues- $89.95
Designed by Performers for performers. Quickly has become the industry standard for artists who self-run their show. Backed by top pros in the field.
Pros
> Large track display allows for long distance viewing on any size device
> Screen changes color when running overtime, easier than reading digital timer
> Pop up Cue Sheets for stagehands or reminders for performers
> Stats like Battery Level, Clock and Volume bar are always visible
Cons
> Only syncing via iTunes
> No Cloud or backup syncing
> No custom remote mapping options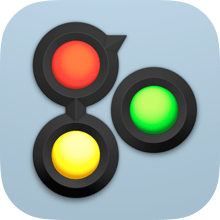 Go Button- FREE (one playlist only) $99.99 pro version
Released by longtime show automation experts Figure 53
Pros
> Advanced audio customizing like ducking and multi-track playback
> One-hit sound effects on all devices
> Cloud or Dropbox back-ups of your show
> Button mapping, assign any Audio Ape button to any function
> MIDI controls make for more robust and customized control
Cons
> Advanced features means bigger learning curve for users
> When using iPhone, tracks are not viewable at long distances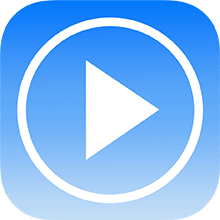 iMiX Free – $44.99 (multiple versions)
Used by many theaters and touring shows. Very stable and a long time on market.
Pros
> One-hit sound effects on all devices
> Dropbox back-ups of your show
>Multitrack playback enabled
Cons
> Supports iPad only
> 16-64 track limitation (version dependent)