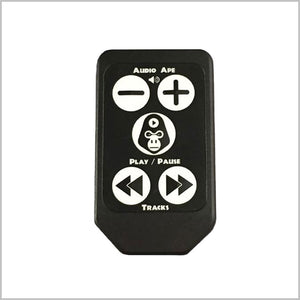 Due to the shortage of button panels on the front of the legacy remote, we cannot provide full replacement remotes at this time. We can repair existing legacy remotes though.
When you order this repair service you will then send in your broken or non-working Media Monkey or AA 1.0 or 2.0. We will repair it and mail it back in full working order as long as the buttons on the front panel were in good working order when we received it. 
Alternately if you are in a rush, we can ship just the innards and you can do your own repair/assembly, at your own risk (it's fairly simple).