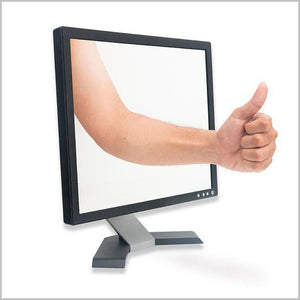 Private coaching for show automation and the self-run performer
"It's like having Charles sitting next to you teaching the best way to build your show. After just 1 hr I had a working show I could take on a live stage" - Wayne Hoffman
Are you dreaming of stepping past just playing music in your show? If you want to run video, lights, live cameras, audio, and anything else onstage seamlessly and 100% reliably? Then this is for YOU.
When and where?
These coaching sessions are made specifically for the full-time professional performer. I understand being a real working act it's impossible to find time to get on a plane and fly to a class. Fear not, we are bringing the classroom to you.
Get ready to take your show's production value to new heights. All while keeping reliability at a premium and gear set-up at a minimum.
We ONLY teach the leanest and meanest show solutions at this private class. No bloated, unstable workarounds will be present in your show.
Coaching is focused on QLab, Go Button (both free). However, all bases will be covered to ensure a complete and robust show solution.
In order to truly get hands-on, we utilize remote access to your computer and together we will build your dream show over Zoom.
We will be talking live during the lesson while I am controlling your screen and teaching you to edit and build too. We can video chat and easily send files to each other in Zoom.
For free you will have your own personal lesson archives on a private webpage just for you. This way you can always refer to our lessons together.
All of our screen-sharing lessons with be live immediately after our class. You will have 24/7 access to these materials for reference forever.
Why waste time trying and failing in rehearsals and even during your live shows. The solutions we craft in your lessons are proven and will work immediately. They are also future-proofed to grow with you and your show. You could search for 10 years and never find the show solutions I will hand to you in these private classes.
How much software or gear have you purchased for your show, only to find out after 3 months of trying, it just isn't good enough for live stage work? We've cherry-picked only the most stable, compact, and bullet-proof gear and software that will support your show night after night without fail, and at a shockingly low cost.
Once the private coaching is purchased we will send you a scheduling link so we can set-up a time to do the show-building session.
-Charles